Removing Financial Barriers to Hispanic Contractor Growth
The construction industry is one of the largest industries in the world, and it is continually offering new growth opportunities for hard-working, entrepreneurial contractors, especially amongst the Hispanic population.
According to data from the U.S. Bureau of Labor and Statistics, Latino worker segment makes up 27.3 percent of the contractors in the industry and this number is only expected to grow over the next several decades. People say that there is strength in numbers yet numbers have not solved certain hindrances or barriers towards healthy and sustainable growth for Hispanic Contractors.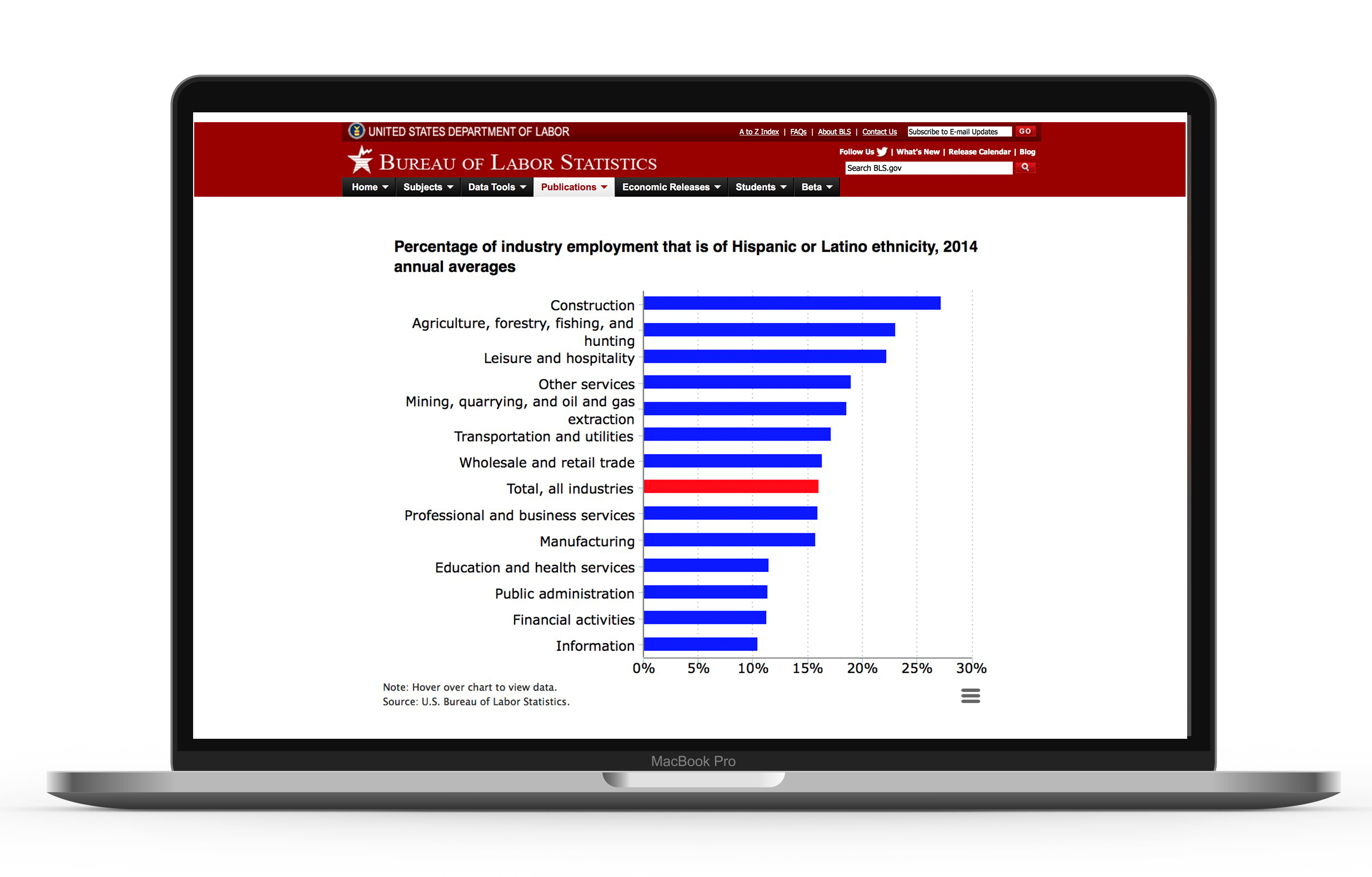 Challenges with Accounts Receivables in Construction
Depending on the contract type, contractors, including Hispanic Contractors, face cash-flow challenges when dealing with the large gap of time that often occurs between invoice submissions and invoice payments. Most people outside of the construction industry aren't aware it is an issue in the first place. This dynamic not only affects construction contractors and subcontractors, but also the professionals working with them and supporting their efforts, such as CPAs, attorneys, insurance agents, and other professionals. If a contractor is waiting for payment, so will his vendors, suppliers, and support professionals. Accounts Receivables delays or collection issues not only impact cash-flow, but they also strain relationships necessary for incremental growth and access to larger projects.
Financing contractors is often perceived as too risky?
Banks and traditional lenders tend to stay away from this segment due to the risk involved and the difficulty to underwrite some projects. However, some companies provide financial solutions in this space by using creative financial products that go beyond the typical parameters of a standard bank loan. These financial organizations are uniquely positioned to help prospective clients as a funding source that specializes in assisting contractors to get paid faster, which allows everyone in the construction project hierarchy and around it, to be paid more quickly as well.
These specialty financial institutions are uniquely equipped to help both professionals and their Hispanic construction contractor clients by offering them a variety of financial services, most of which they would not be able to receive through a traditional lender. These include, but are not limited to: factoring, equipment leasing, and asset-based lending. Offering these types of products to contractors provides:
Financial stability in between structured contract disbursements/payments

Predictability for funding based on need

Growth

through cash flow optimization.

Let's work together to better serve the growing construction vertical
If you are an attorney, CPA, economic coordinator, or another professional that serves construction contractors, Credito Real USA would love to partner with you. We are immensely proud of our Hispanic heritage, and as such, we specialize in working with Hispanic contractors to help them move on to large-scale construction projects and increased visibility. We are passionate about promoting diversity within the construction industry, and we believe that community growth starts at the local level.

Please join us at our next event to discuss how we can work together!

---

Contact us to learn how we can bridge the financial gap for your clients. Ultimately, our goal is to help construction contractors, and the professionals who work with them, to be paid in a timely manner so they can continue to grow their business.